LONG STAY
UNIQUE LONG-TERM LIVING SOLUTIONS FOR STYLISH TRAVELLERS
Featuring 1 and 2 bedroom apartments equipped with full kitchens and a Junior Suite with a kitchenette, our long-term boutique accommodation boasts the luxuries of a premium hotel with room service, onsite parking and 24-hour reception.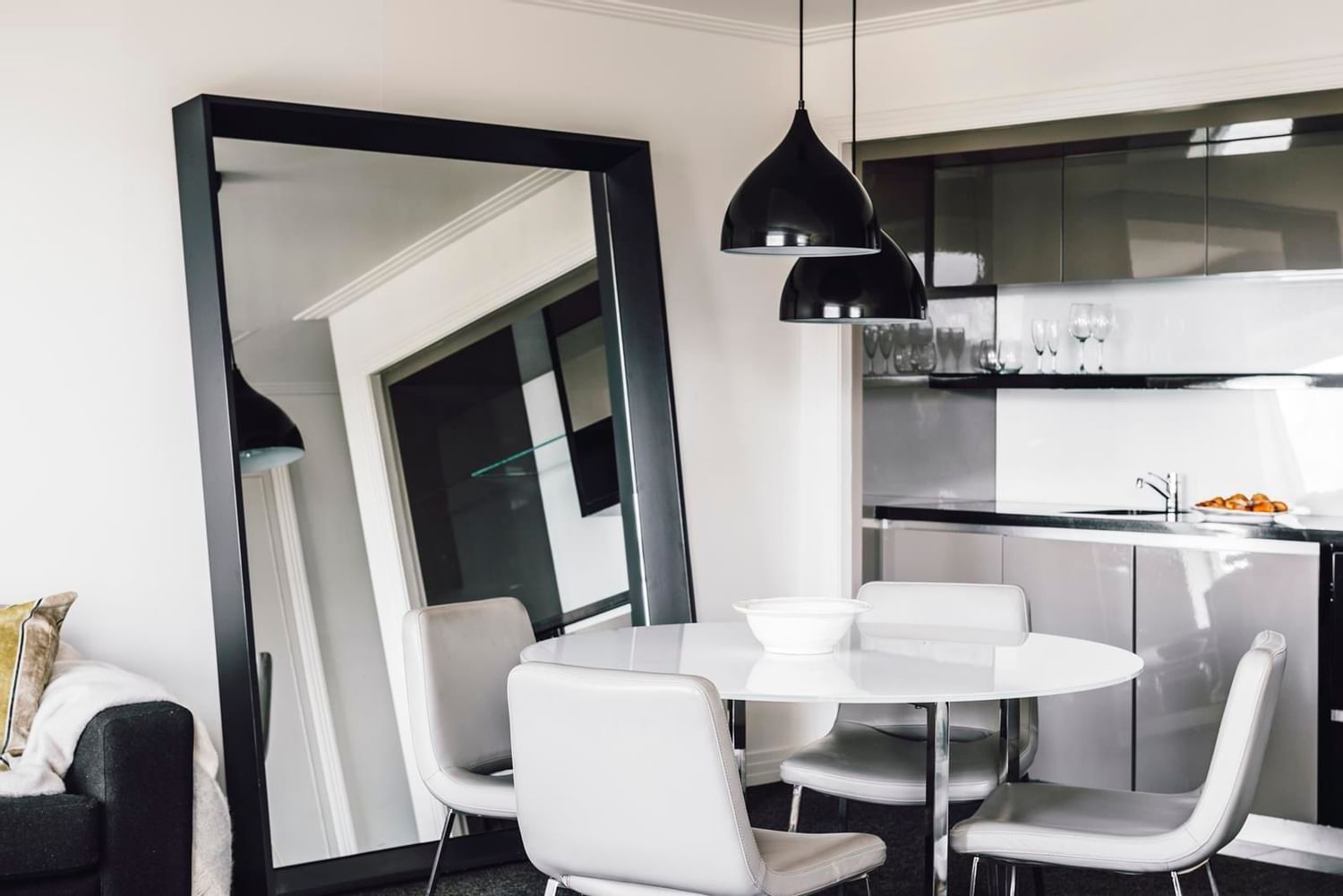 Junior Suite with Kitchenette

Featuring a King Size bed, spa bath and private office, this luxury suite is junior in name only. With a fully equipped kitchenette, complimentary high-speed internet and a separate ensuite marble bathroom, your stay will be one of guaranteed comfort. Suites are 83 sqm.
1 Bedroom Apartment with Full Kitchen

Designed for comfortable long-term stays, our 1 Bedroom Apartment features a full kitchen, King Size bed with the option of 2 Single beds, an ensuite marble bathroom and a Business Desk ideal for remote working. Apartment sizes vary, starting from 52 sqm.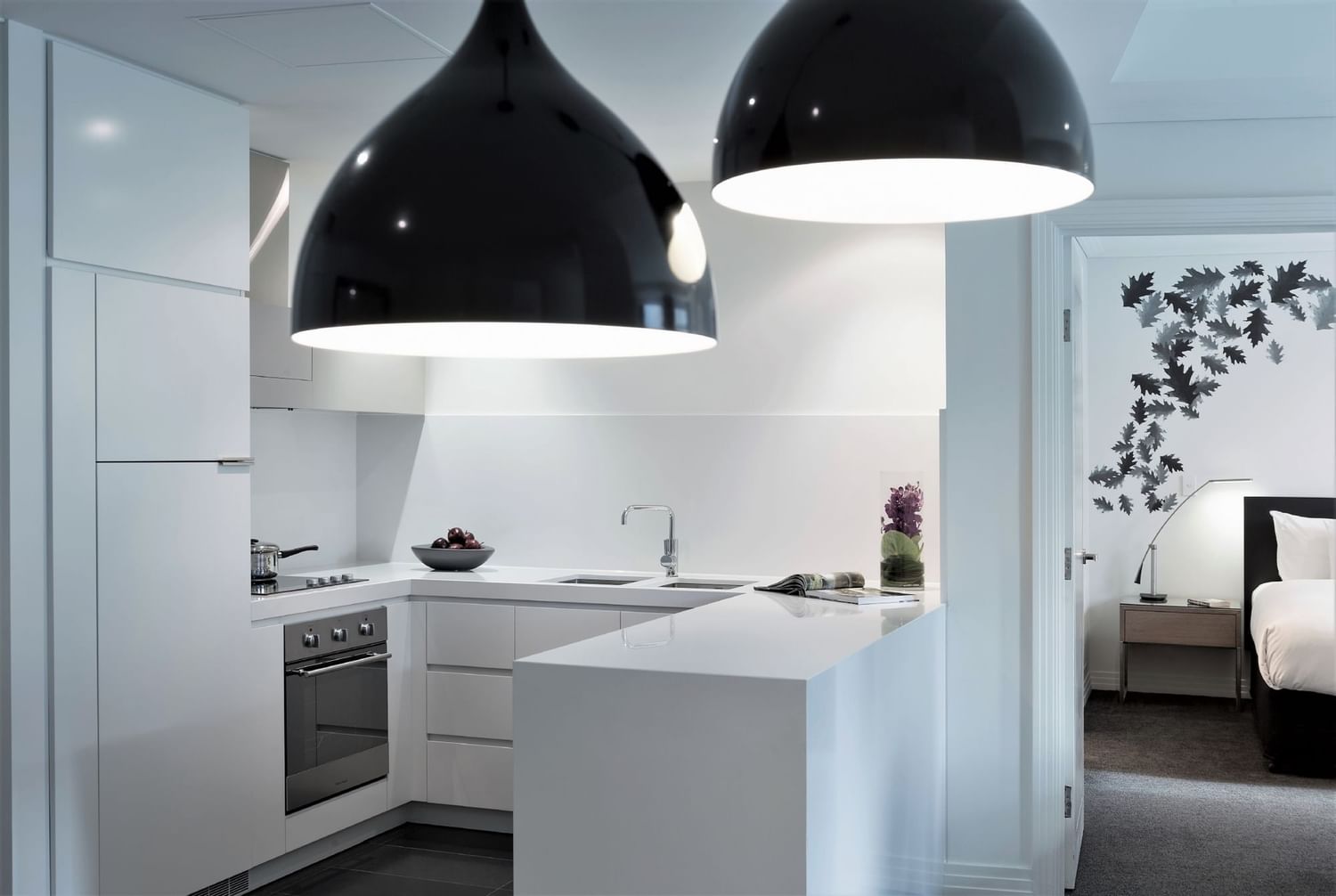 2 Bedroom 2 Bathroom Apartment with Full Kitchen

Experience the luxury of five-star hotel accommodation in a boutique 2 bedroom apartment. With 2 separate bathrooms, a full kitchen and a master ensuite with a large spa bath, this space offers family & friends a long-term stay like no other. Apartments are 90 sqm.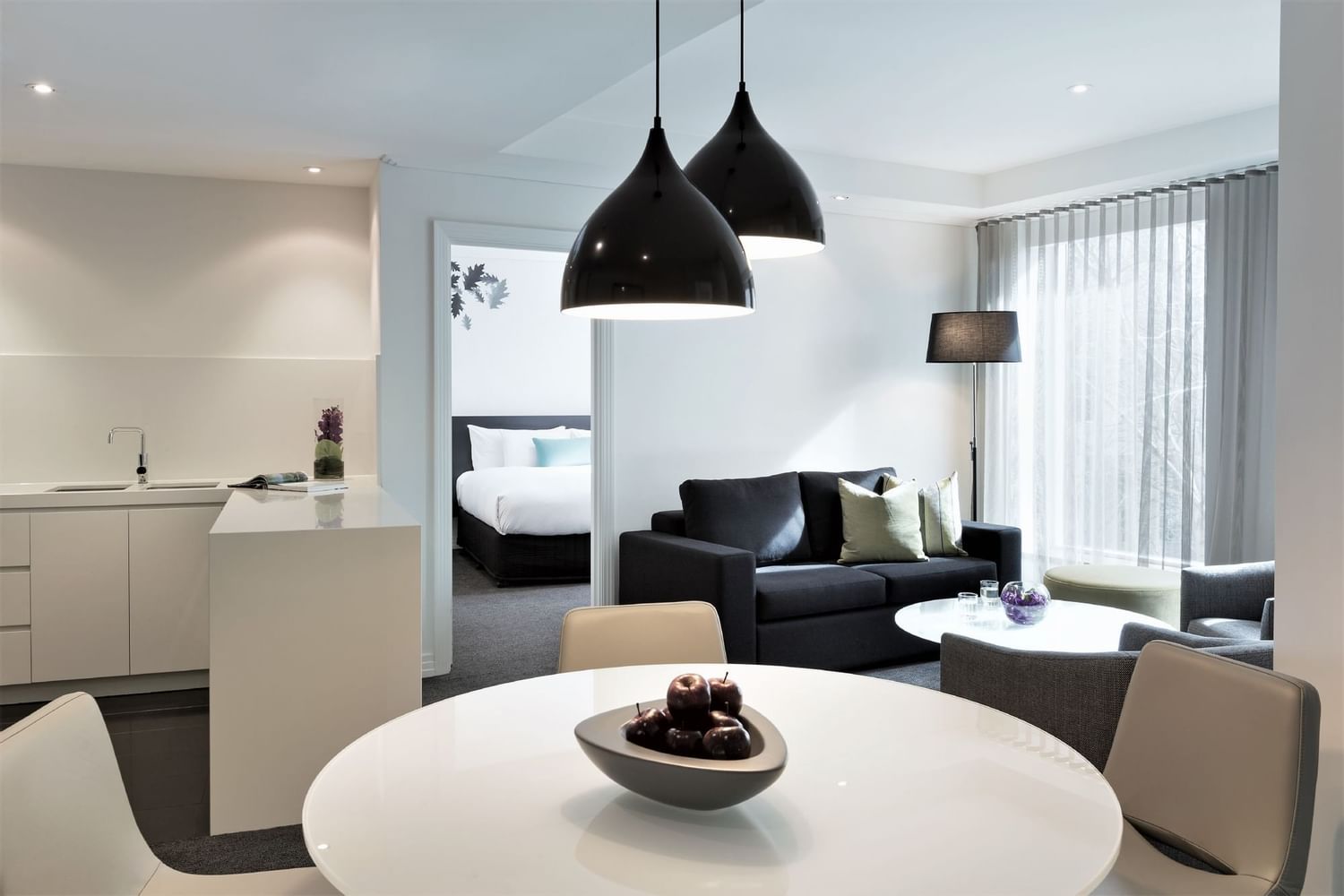 Deluxe 2 Bedroom 2 Bathroom Apartment with Full Kitchen

Our largest Apartment offering. Choose between two Kings or one King and two Singles. Master ensuite features a large spa bath. Central living space includes a lounge area and full kitchen with dining table. Apartments are 107 sqm.
Thank you!
We'll get back to you shortly.
Your form has not been submitted.
Please check the fields marked with an asterisk (*) and verify that all fields are complete and correct.